Financial Education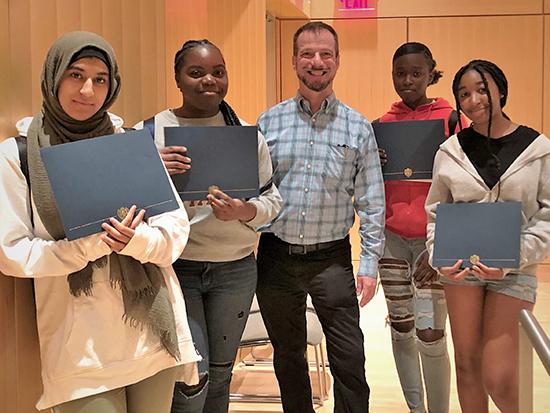 High school is the time when teens become more financially independent. Our four-lesson financial education program for high school students helps them gain the confidence and knowledge they need to make smarter decisions about money. 
 The finer points: 
How to budget and save, use a checking account, avoid unmanageable debt and protect yourself from fraud
Money management sessions take one class period and are taught by an experienced trained financial educator
Online surveys measure how much students learn
Since 2010, we have reached more than 27,000 participants of all ages
Increases financial knowledge an average of 76% (based on pre to post session survey)
Lesson Surveys: Financial Education Program 
Students who are enrolled in CSB's Financial Education Program have the opportunity to measure their financial knowledge before and after the education program with the following surveys. 
"I always look forward to these sessions because I know that my students will gain valuable financial skills that will help them throughout their lives." Robert Kane, Business Teacher, Newton North High School
For college tips, click here.
For session information: