At Cambridge Savings Bank, we are proud that through deep care for, consideration of, and empowerment of the unique perspectives and strengths of our colleagues, we create an organizational culture in which we expand views, push limits, and create change as we drive toward building greater financial well-being for our customers and the community.
Learn more about our values
"Cambridge Savings Bank is a strong and dynamic organization because we embrace the varied experiences, viewpoints, and identities of our colleagues and our customers. We have an unwavering commitment to a diverse and inclusive workforce that serves our community with compassion and a sense of justice, helping them achieve greater financial well-being within their unique journeys."

CAREER OPPORTUNITIES
We're not just bankers. We're creative problem solvers. If integrity, respect, and community are important to you; if going above and beyond to help people is in your DNA, this may be the place for you. 
View Open Positions
BENEFITS
We value our colleagues and all they do to help make Cambridge Savings Bank successful. That's why we offer programs and benefits that help our colleagues stay healthy, reach their financial goals, plan for their future and achieve work-life balance.
Learn More
DIVERSITY, EQUITY, & INCLUSION
What makes you unique is also what makes our team great. We are inspired by the unique perspectives that our colleagues bring and believe that a workforce that celebrates the unique strengths of all is one that is ultimately stronger. 
Learn More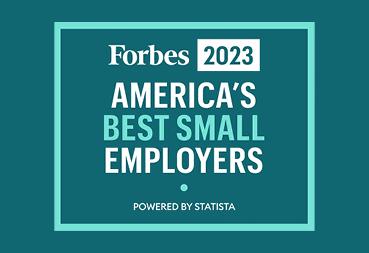 America's Best Small Employers 2023
At Cambridge Savings Bank, we care deeply about our employees and are honored to be recognized on the 2023 America's Best Small Employers list in Forbes!
Learn More
FAQs
Have questions about working here? We've got answers. Check out our FAQ page.