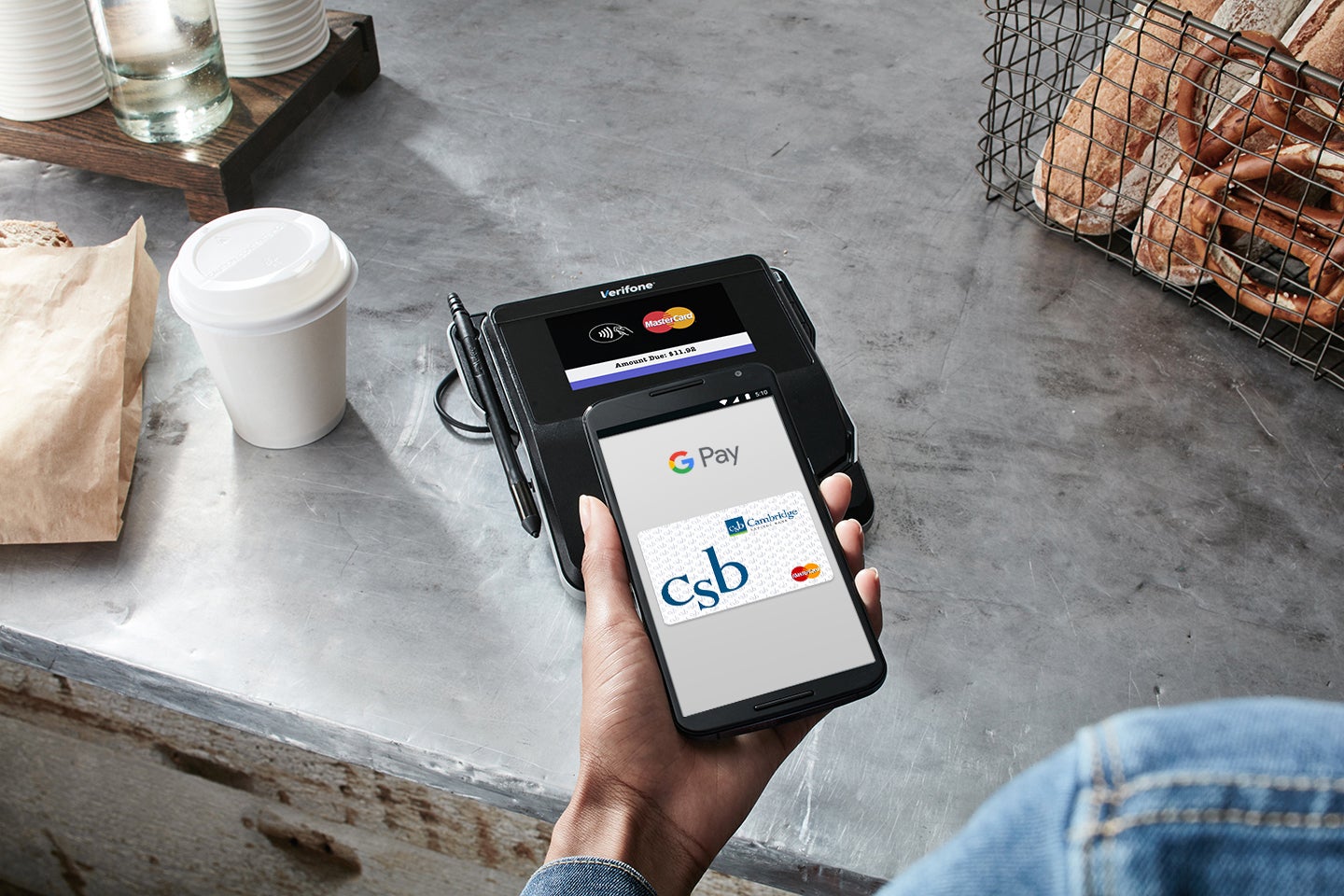 Use Google PayTM with any of your CSB credit1 or debit cards2 and make your next purchase with the tap of a finger!
The finer points:
Security - When you shop at a merchant, Google Pay doesn't send your actual credit or debit card number with your payment. Instead, we use a virtual account number to represent your account information - so your card details stay safe.
Transaction tracking - With payment confirmations and an easy way to look up recent purchases, you'll be able to easily manage your transactions.
Use anywhere - Wherever you are - at a store or in an app - you're ready to use Google Pay.
Set Up your CSB card for Google Pay
Look for the app on your phone
Add your CSB credit or debit card, simply by snapping a picture with your device camera
Accept the terms and conditions of Google Pay
Call the number on your screen to activate your device for Google Pay
Make Purchases
Unlock your screen
Hold the phone up to the payment terminal
Tap your phone
Purchase complete!
1Our credit cards are offered through a partnership with Elan Financial Services.
2Google Pay is not yet available for CSB business debit cards.
Android, Chrome, Google Pay, Google Play and the Google Logo are trademarks of Google LLC.